Getting started with your new best friend
Get useful training tips, feeding recommendations and more to keep your new best friend happy and healthy for years to come.
Learn how to make homemade cat treats that are healthy for your pet with this recipe from Hills Pet Nutrition.
Find a Retailer Nearby
See what stores in your area offer Science Diet® and Ideal Balance™.
Shop Online
Have your order shipped right to your door with one of our online retailers.

Create an Account
Keep in touch and receive the latest product news, promotions and savings

Start with the Right Nutrition
Give your furry new family member the best chance for a long, happy life by giving her nutrition to meet the specific needs.
Tailor your cat's food to her lifestage, size or special needs right from the start.
*Plus vitamins, minerals and amino acids


Find a Vet Near You

Regular veterinary care and proper nutrition can help your pet live the happiest, longest life possible.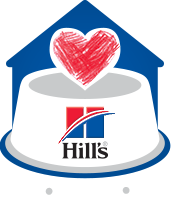 Join us in giving millions more pets a home
The Hill's Food, Shelter & Love® program donates food to shelters across the country. Help spread the word so more pets can find their forever home.